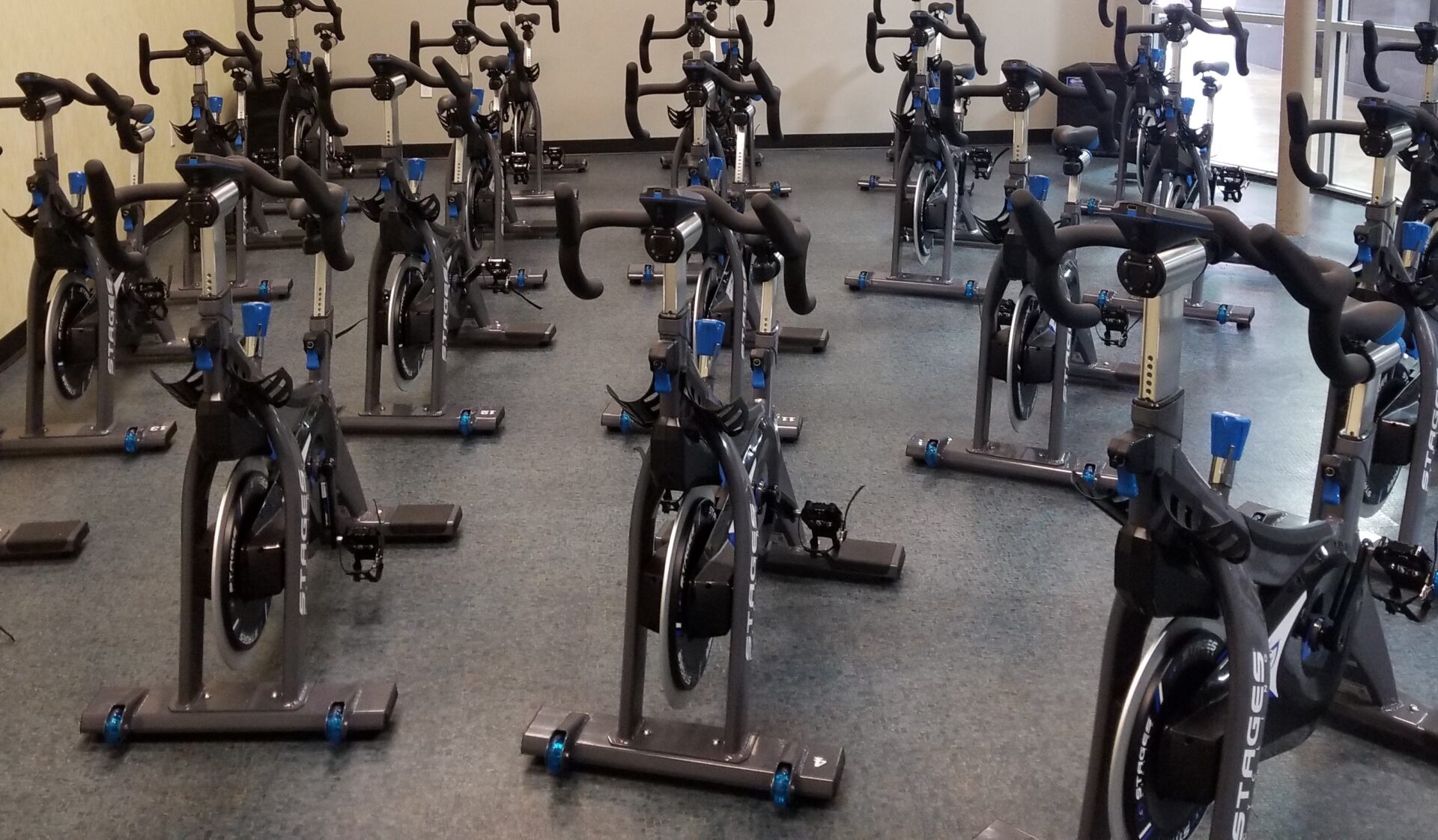 New Spin Bikes!
That's right, we have new spin bikes! Check out our class schedule so you can come try out the new bikes. Here's a list of reasons of why you should try them out:
Spin classes are a great way to find motivation! When you are surrounded by others, it encourages you to push yourself.
All fitness levels are welcomed! You don't need to be a fitness expert to take a spin class, everyone is welcomed.
It's a great way to burn calories. In a span of 45 minutes you can potentially burn around 500 calories!
You set the pace! You can control how much resistance you want while riding the bike.
It's low impact. This makes it easier for males and females of any age to take the class.
They provide a great variety! All instructors are different and bring something different to the workout. This keeps spin classes exciting.
Great environment! Having a positive upbeat instructor with music is a great way to spend a workout. Having someone there with you reminding you that 'you can do it!' is great to have.
It's year round! It doesn't matter what the weather is like, you can always count on having a spin class.
The workout is adaptable. Make sure the instructor knows if you have any sort of injury of pain that way they can make the workout adaptable for you so you don't further injure yourself.
It's a great leg workout! Spin classes are a great place to tone you legs and glutes.
It's a great stress reducer and boost your immune system!
We hope to see you at our next spin class! You can find our class schedules on our website, https://theparksfitness.com/?page_id=78 .