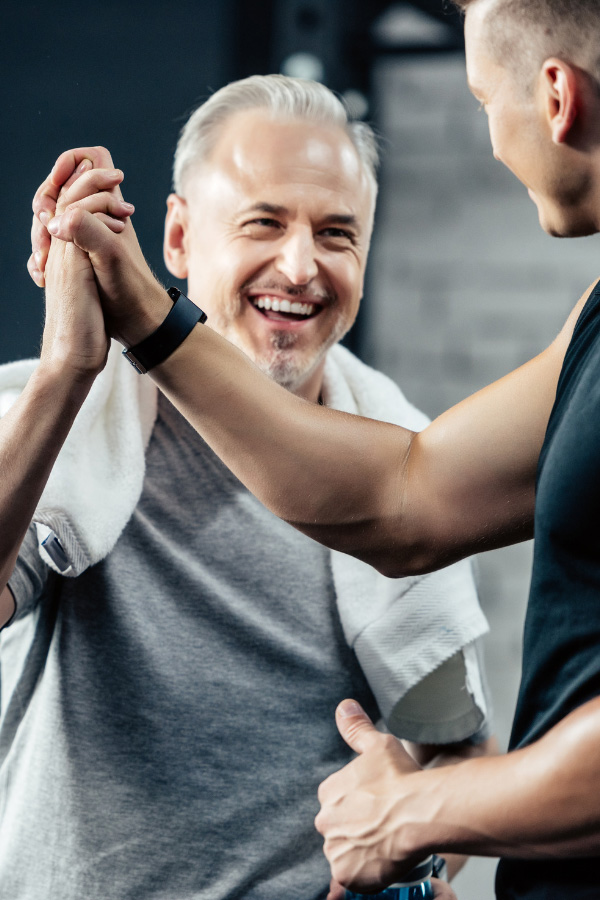 The Parks Health and Fitness offers
the highest level of personal training
in New Orleans.
Whether you want to lose weight, lose inches, get stronger, increase your metabolism, improve your nutrition, or just improve your overall health and fitness, our expert team of certified personal trainers are committed to providing the right "game-plan" for you to reach your goals.
We offer 1-1 personal fitness training, semi-private and partner training, and small group personal training. Our dynamic, fun, results-oriented workouts combine resistance training, cardio workouts, plyometrics, core training, functional fitness and flexibility. Choose a Parks personal trainer that can help you today with your health and fitness training.
Our experienced fitness instructors have specific education, backgrounds, and training in exercise physiology, biomechanics, sports training, functional fitness, weight loss, nutrition, and lifestyle management. Our personal trainers are trained to evaluate and assess your body for muscular imbalances and design personalized programs to fit your needs, thus maximizing your results in a safe and effective manner. Your personal trainer will provide you with the knowledge, motivation, and confidence to attain your goals, change your body, and transform your life.
Schedule your Assessment today!